Small businesses often fall behind their larger counterparts when it comes to technology. However, when it comes to Xerox ConnectKey-enabled printers and the Xerox App Gallery that no longer has to be the case. With this innovative technology, you'll have access to a powerful suite of apps designed to solve everyday problems for businesses of all sizes.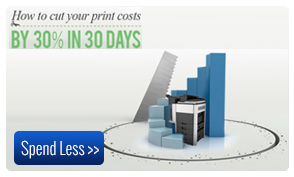 Scanning Solutions
With ConnectKey technology, going digital may be easier than you think.
The Xerox Scan to Cloud Email app allows you to scan and email documents directly from your multifunction printer. It is compatible with most file types you already use, including PDF, JPEG and TIFF. It requires no email set up, making emailing a document as simple as touching a button.
You can also visit the Xerox App Gallery for other scanning apps. Here you will find the tools to scan directly to the cloud, including DropBox and Google Drive, make searchable PDFs and editable Microsoft Word files. Whatever you need to do with your scanned document, ConnectKey has an app to help.
Professional Services
Often, small businesses have trouble keeping up with the global scale of larger businesses. With ConnectKey and the Xerox Easy Translator Service, you can translate documents into more than 40 languages, automatically. You also have access to professional translator services at the touch of a button.
Mobile Printing
When it comes to printing on the go, Xerox has you covered with the Mobile Link app. This app connects your smartphone or tablet to your printer wherever you are. You can scan, fax, and print from your mobile device, whether you're in the office, at home or on the road.
By bringing the power of apps to the multifunction printer, Xerox ConnectKey has made it easier than ever to get the job done. With the ever-growing Xerox App Gallery, there are solutions for businesses of every size, letting even small businesses take advantage of this technology.
Want to learn more? Give us a call and we'll show you how Xerox ConnectKey technology can benefit every size of business!